Tropical's revolutionized vault storage patent utilizes marine grade steel containers. These vault modeled storage containers are stacked in systematic formation inside our covered warehouses secured under surveillance of 24-hour security guard service and equipped with CCTV and CMS alarm systems.

Each vault container is individually locked !
We continuously invest in our patented storage model to demonstrate our long term commitment as the entrusted custodian of our clients' valuable records and assets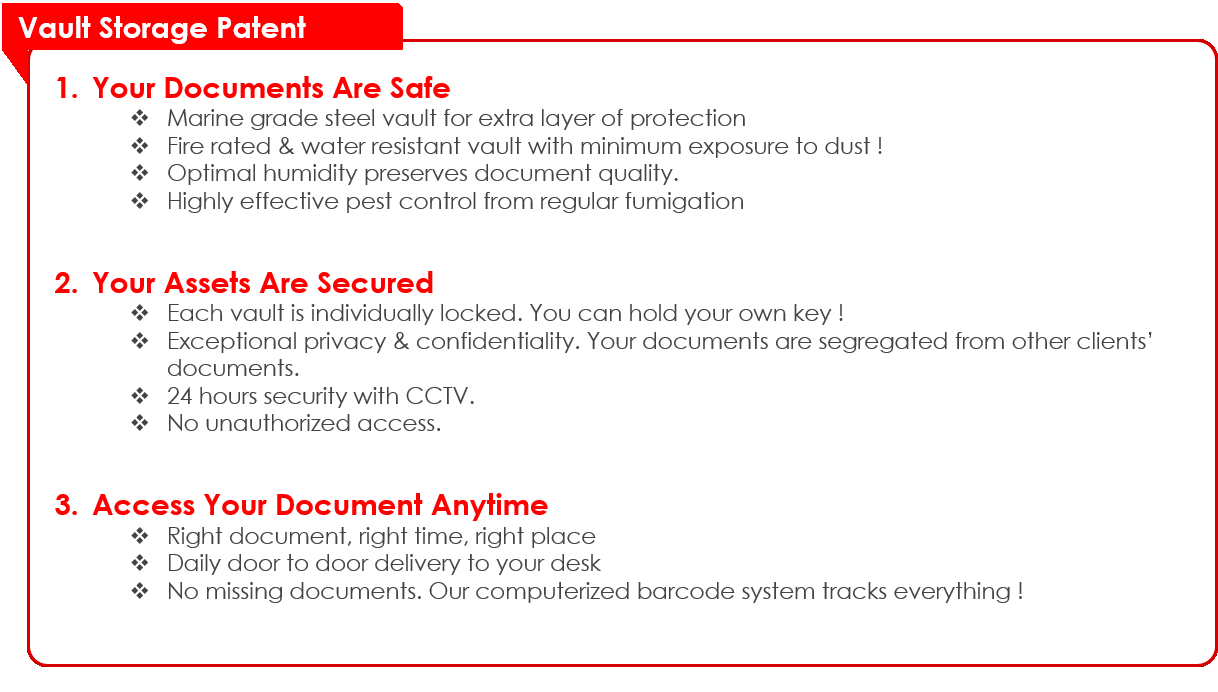 Any exposure is self contained within individual vault!
Send Us Enquiry