Looking to go paper-less to optimize space?
Considering digitizing physical files due for destruction?
Exploring workflow to automate business processes?
---
In our digital age, efficient and economical approach of business processes will allow organizations to gain competitive business result by fully utilizing their resources and budget on essential matters. Digital Information Management (DIM) optimizes organizational processes by integrating digital and physical records management based on your business needs and expectations. A true end-to-end solution that comprises scanning and indexing centers, secure storage options coupled with process automation workflow solutions, we accelerate organizational digital transformation.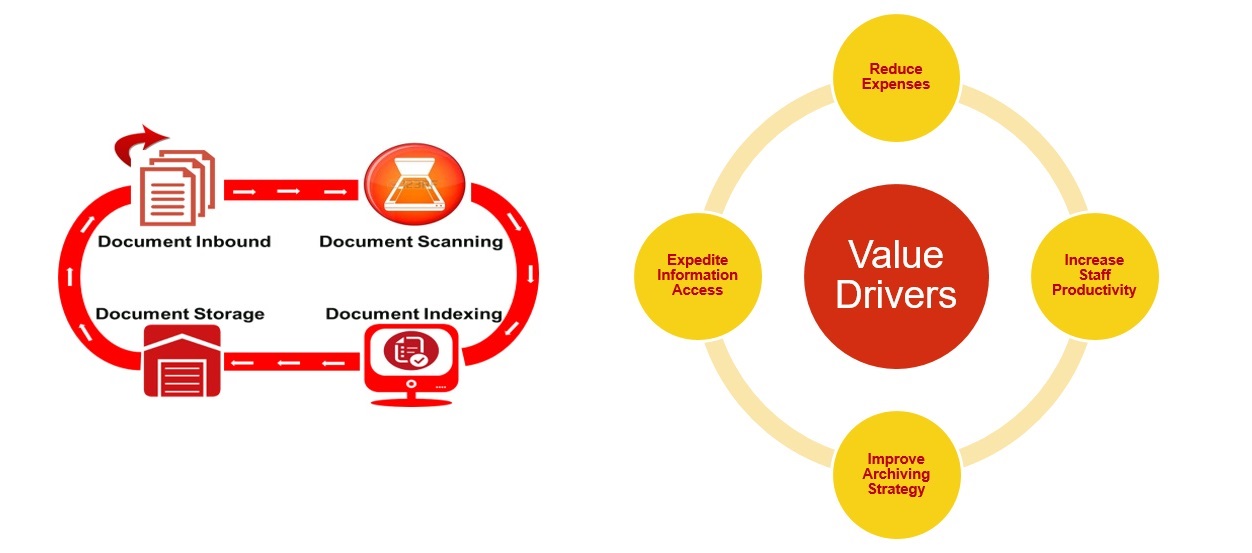 With data logically organized and easily accessible, organizations make better decisions, resources become more productive and operating expenses go down.
Send Us Enquiry